BITES Expert Session on "Small Satellites" and Industry Visit to URSC, Bengaluru
SESSION 1: BES
BES on "Small Satellites"
Date: 23/06/2023 between 10.30 AM to 12 Noon
Venue: Karnataka State Higher Education Council (KSHEC), Bengaluru
Speaker: Dr. R Ranganath, Ex-Project Director, SPADEX, URSC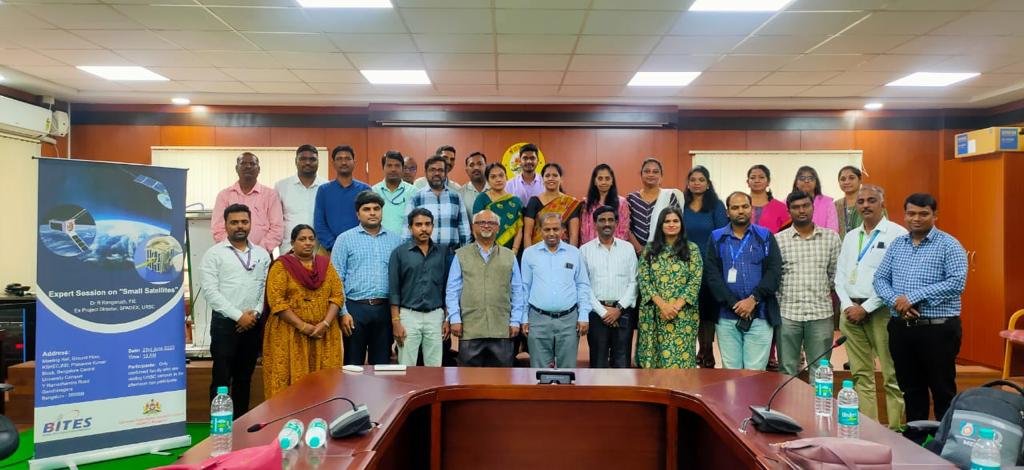 On June 23, 2023 (Friday), BITES Expert Session on "Small Satellites and URSC Visit" was organised between 10.30 AM – 12 Noon at KSHEC for the faculty of BITES Member institutions.
Topics Discussed during the Session:
Small Satellites an Introduction

Typical applications

Configuration Aspects

Nominal Activity Flow of a Spacecraft End to End

Resource Requirement

Typical Launch of Vehicle

Ground Segment support For Space craft Operations.

Previously Launched satellites videos
The Resource, Dr. Ranganath briefed about the small satellites, types of satellites, payloads, subsystems, applications and shared some unforgettable experiences during his service in URSC. He provided details from satellites assembling to its launch into the space. He also gave information about the importance of different domains required during the stages of designing, programming, structuring, functioning, and launching of the satellites. At the end, Q&A session was very interesting and interactive and it also provoked a huge interest to visit U R Rao Satellite Centre at Bengaluru.
Session 2: URSC Visit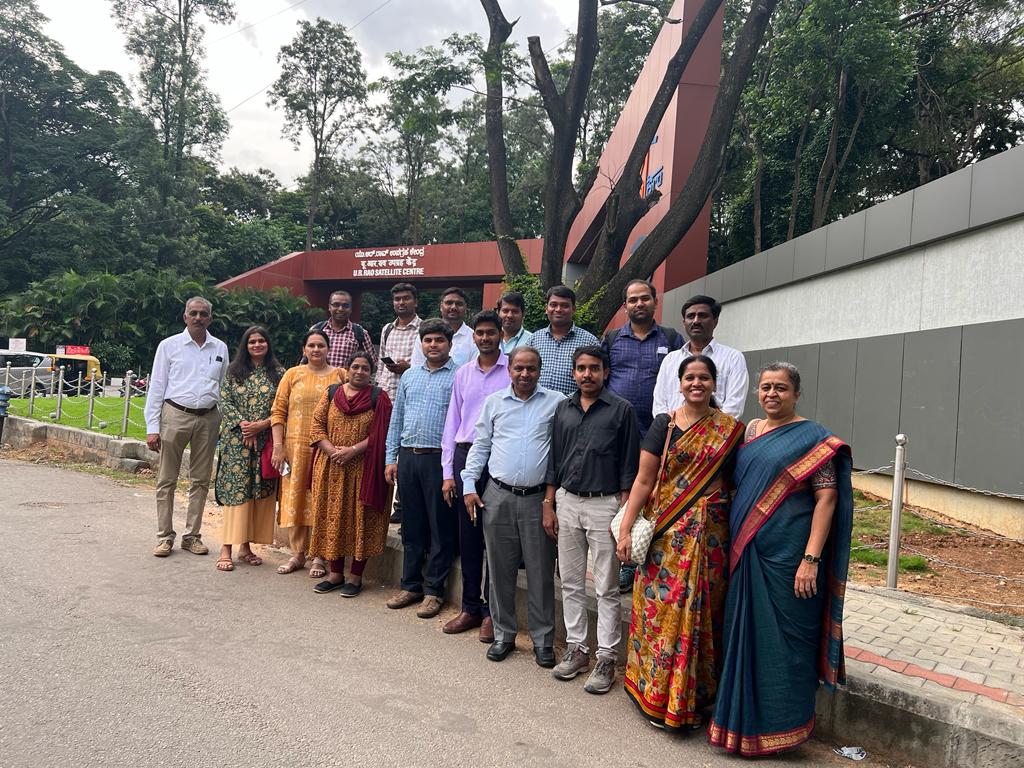 All the faculty who were present for the BES in the morning gathered at URSC Reception Centre, they were provided passes after frisking at 2 PM. Presentation for the faculty were arranged at the conference room, which gave a brief overview of ISRO, description about their satellites, no of launches they have made and their contribution to the nation. Q&A session were mainly on Gaganyaan and Chandrayaan, to which the scientists addressed it effectively.
Faculty were taken to Clean Room, which is a controlled environment for developing the satellites, information was given on the protocols and assembling process which involves payload machines, solar panels, antenna etc. Later they were taken to the Thermal Vacuum Chamber where the satellites are tested under a simulated space environment.
At the end, they were taken to the Exhibition Room where all the components of various kinds of satellites were displayed. Overall, faculty felt it was a great experience.